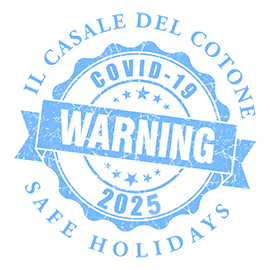 Safe Holidays 2021

COVID-19 San Gimignano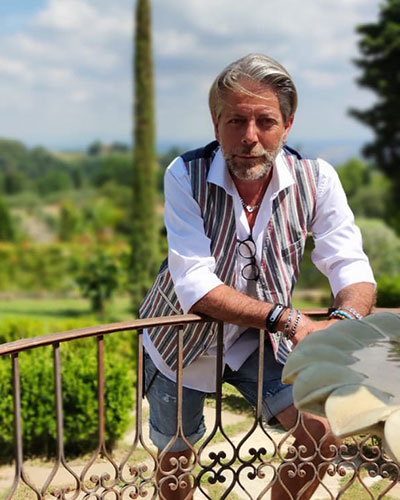 Alessandro Martelli
"Il Casale del Cotone"
B&B IN SAN GIMIGNANO, DURING CORONAVIRUS PANDEMIC




Dear Guests,
We would like to inform you of a raft of new measures we have introduced during the coronavirus outbreak in order to make your stay with us even more enjoyable and safe:

Training and ongoing assessment of our staff

All our highly experienced members of staff have undergone further relevant training and are equipped with a full set of PPE kit (masks, gloves etc) in order to minimise the risk of contamination. Hotel personnel will also have their overall state of health monitored and assessed on a regular basis.

Breakfast

The breakfast room has been set up and organised in accordance with government health protocols concerning social distancing in order to avoid contamination and transmission within the B&B.
We also guarantee room service at no extra charge for those who would prefer to enjoy their breakfast in the privacy of their own room. During the the warmer months breakfast will also be served in the panoramic garden.

Cleaning of rooms and public areas

In addition to the daily cleaning of rooms and public areas, we will be undertaking a deep clean of all surfaces, curtains, bed covers, mattresses and work surfaces in order to minimise the risk of contamination.
The breakfast room, bar and reception areas are all equipped with hand sanitizers with motion sensors that dispense the gel.
Hotel linen is washed and disinfected to certification level.

Simplified check in and check out

Upon request and in order to minimalise contact with reception staff, guests will be able to complete most check in and check out procedures online.

A more flexible booking procedure

We are offering all our guests the widest possible choice of dates and for all direct bookings the possibility of changing a reservation without incurring a penalty.

A spacious garden for your use

With stunning views over the surrounding countryside, our large garden is the ideal place to relax and unwind while also maintaining a safe distance from other guests.